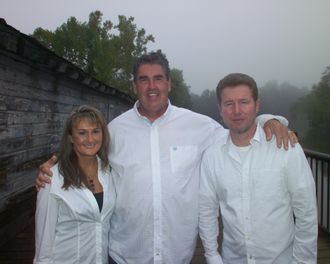 Chris Jones is a lifelong music Fan and especially Southern Gospel music.  Chis lives in Conway SC. Chris Is dad to Christopher, Aaron, Christina and Maggie .
Chris is the owner of Coastal Security Insurance in Conway,  Chris loves to travel  enjoys meeting people at the churches and conferences and conventions where Christian Cross Roads Sings.
Chris was the music director for WSTS radio before traveling as part of his solo career and also sang with Mended Wings.
Chris host the " Not so Late Show" on New Journey Radio.Chris is excited to see where God leads Christian Cross Roads.   Chris and Bonita are planning their life together and following Gods guidance